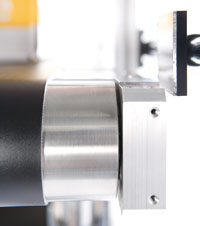 Thanks to the relatively easy leverage change in the same platform, variable setting-up is possible for various load ranges of between 30 to 600 kg. The large surface area of the load carrier also allows the maximum weighing belt dimensions.

Data sheet CWL-B4.1
for downloading
... Flexibility is a priority ...
... Pesa logistics in-motion scales CWL-B4.1 ...
The particular advantage of the in-motion scales CWL-B4.1 - with a load carrier and designed as a hybrid system - is the optimum force distribution even when there are asymmetrical load distributions.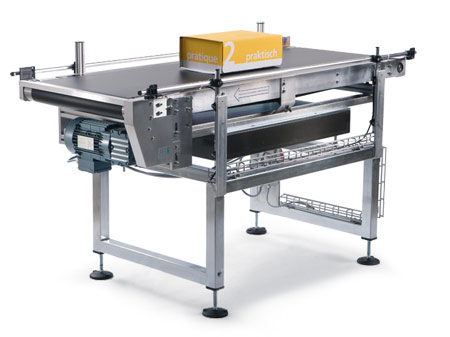 Belt scales, Type CWL-B4.1
Basic unit, consisting of:
Display AT200ECO (table-top version)
Evaluation electronics AWE BR201F, installed in a diecast aluminium housing
Aluminium belt conveyor
Steel drive roller and deflection roller, stainless steel end pieces Ø 80 mm
Transport plate in the form of a screen-printed plate
Load carrier B4.1 ED60 with 2-string mass encoder
Steel base frame painted or galvanized, adjustable height ± 50 mm
600 mm, 700 mm, 800 mm ± 50 mm: min. working height 400 mm
Conveyor belt Type Siegling E5/2, black
Belt drive SEW motor 3 x Ph 380 VAC/50 Hz/0.37 kW to 1.1 kW,
Protection type IP54
2 light barriers, type Sick, Type WL 100
Interfaces RS 232, RS 422, RS 485
Belt speed up to 1.5 m/s